Language advice online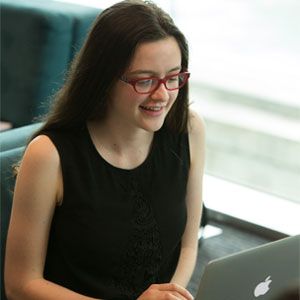 English Language Enrichment (ELE) has several Learning Advisers. They are all qualified and experienced English language teachers who can help you answer your questions, identify your language needs, plan your learning, and choose language resources to work with.
Language advice online is by appointment for University of Auckland students and doctoral candidates.
Arranging an appointment
Provide details about what you would like to focus on during your meeting. 
You will receive an email confirming your appointment time and a link to join a meeting via the video conferencing programme Zoom.
Connecting to zoom
To participate you will need:
A fast, reliable internet connection
Access to a computer, smartphone or other mobile device
A quiet space
We strongly recommend that you:
What we can and can't do
ELE Learning Advisers will help you improve and check your own writing, but will not correct your assessments.
You may normally see an adviser up to four times per semester.  Each of your meetings should be about a different assessment or language question.
Advisers will try to see all students who would like advice, but at busy times this may not be possible.
ELE follows the University's Use of Third Party Assistance in Undergraduate and Postgraduate Coursework: Guidelines for students. You must read these guidelines before your advisory session.